Royal Enfield has been India's primary classic bike builder, but it's seeing more competition in the segment of late. (Royal Enfield/)
"The more things change, the more they stay the same" is an old chestnut that continues to have relevance in the world of motorcycle design, and in the case of India, especially so. In case you hadn't noticed, India (and the South Asian market writ large) is gaga for retro rigs. For proof, you need look at just the last three years, when no fewer than seven trademark applications have been filed in support of resurrecting classic badges, and in some cases, leading to collaborations with existing brands. That includes familiar stalwarts like Royal Enfield and Triumph, but lately, classic Brit also-rans like BSA and Norton have entered the fray as well.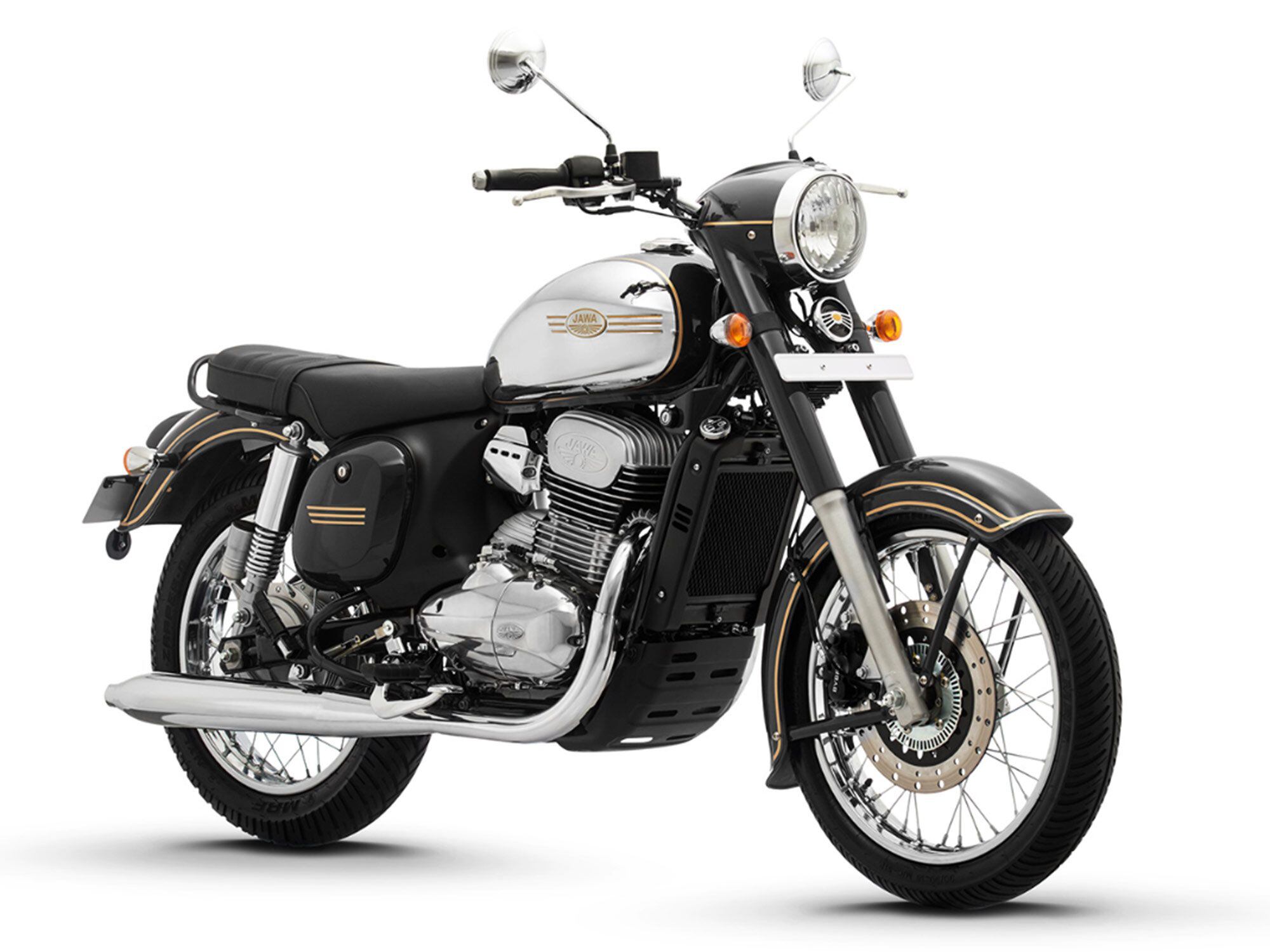 Jawa Motorcycles is one of the classic brands recently resurrected in India and being built there by Indian giant Mahindra. (Jawa Motorcycles/)
Of course, there are plenty of other two-wheeled styles to be had on the Indian subcontinent, even if you adjust for the overwhelming crush of sub-100cc motos dominating the landscape. For example, BMW has an agreement with India's TVS Motor to build its G310 R (the first BMW not to be built in Europe) and G310 GS models there, while the KTM-Bajaj partnership has resulted in the 125, 200, 250, and 390 Duke models being manufactured in India (as well as the RC 390), with all enjoying great popularity in the local markets. Homegrown Hero MotoCorp and Bajaj Auto regularly swap positions as the top sellers in India, with most of their bikes being of the standard or naked variety. But they just don't bring the same cachet and brand reverence as classic marques from early days, and the Indian thirst for retro-style bikes is clear whether you're talking about Royal Enfield's ubiquitous Bullet 350 or the more up-to-date, '70s-influenced Honda H'ness CB350. The latest moves in the segment show an influx of British retro reboots; TVS bought the remains of Norton earlier this year, and Mahindra is signaling the debut of a new BSA model shortly. All that action is in addition to the new Triumph-Bajaj cruiser set to debut sometime in 2022. There are others nipping at the edges too, including Czech-based Jawa, and of course Harley-Davidson retains a foot in the Indian subcontinent with dealers still selling its bikes.
So why the classic-style popularity? There's the fact that the once-thriving British bike industry had deep roots in its former colonies (like India, Malaysia, and Thailand) and its retro designs and motorcycling history have infiltrated much of the culture. It's also pure economics: India is the world's largest bike market (recently surpassing China), and it's also home to some of its biggest manufacturers. Economic developments have also led to middle-class growth and an increase in both leisure time and disposable income for the population.
There's also the sense that retro-style bikes are easier to build and enter into the market for manufacturers, are usually better suited to rough Indian roads, and provide an affordable alternative for new riders. In India, the retro boom is also widely seen as a response to the rapid growth of Royal Enfield, which has seen remarkable sales increases in the last few years.
Currently Active Brands
The new 650 twins are best sellers for Enfield both locally and in foreign markets. (Royal Enfield/)
Royal Enfield
One of the world's oldest bike brands has been building machines in India since 1925 and, since its acquisition by India's Eicher Group some 25 years ago, is close to being Indian bike royalty—even if its actual overall sales are well below those of market leaders Hero and Bajaj. It also means British-bred Royal Enfield has deep pockets and more R&D resources; the brand has scored major successes with its newest in-house designs. The modern Interceptor 650 twin, for example, is the best-selling middleweight motorcycle in the UK in 2020, and is selling briskly in the US as well. The brand's smaller-displacement 350cc models are huge sellers in the home country.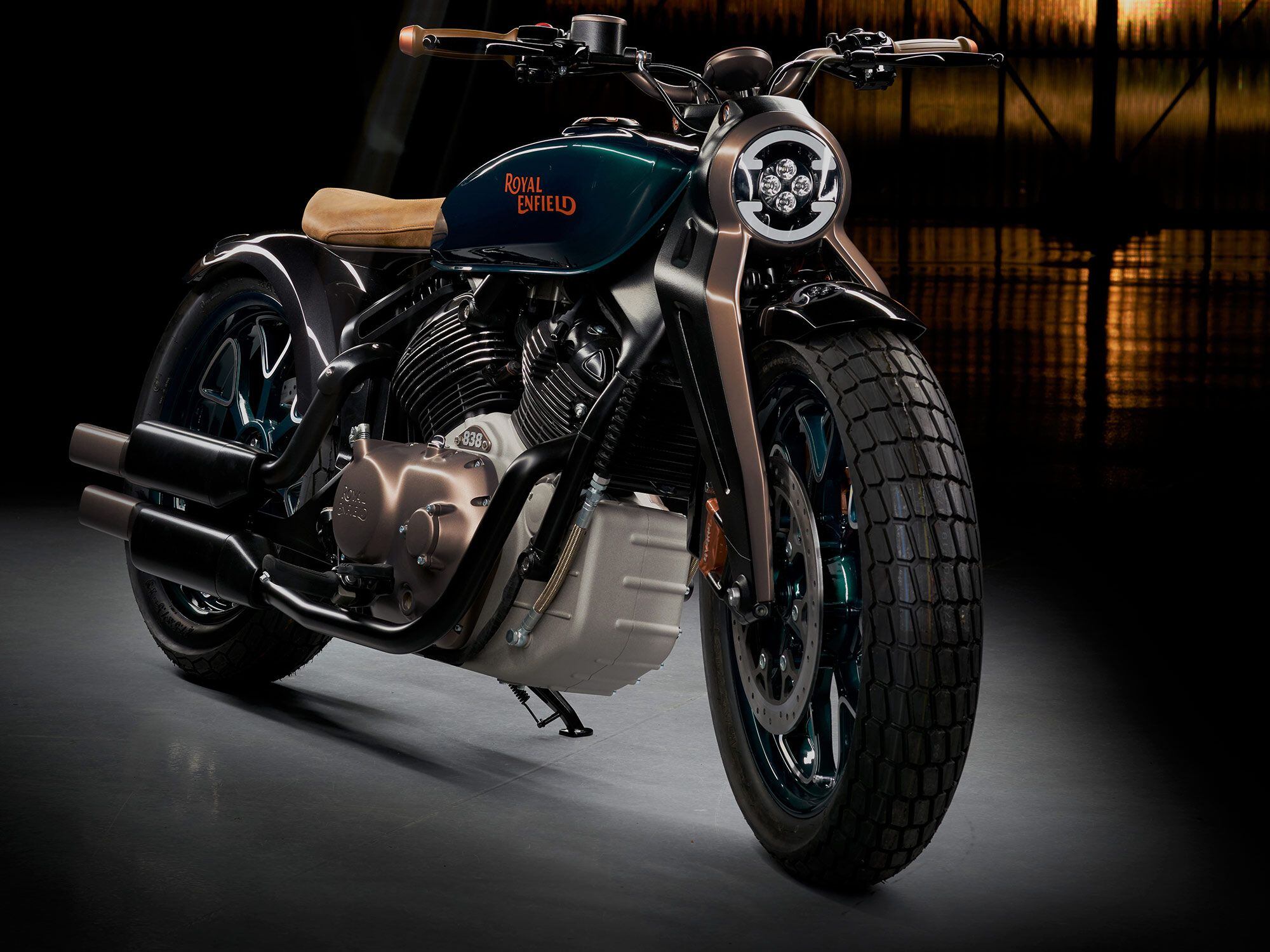 The KX V-twin concept Enfield showed last year had everyone wondering if the company was dipping a toe into the heavyweight segment. (Haniman/Royal Enfield/)
Even though it only plays in the middleweight segment (250–750cc class), Enfield's regional sales have grown 88 percent in the last year, and it's looking to expand across Asia even more, with recently announced plans to open a new factory in Thailand. "It's a long game we are playing in the international market," Siddhartha Lal, managing director and CEO at Eicher Motors Ltd., said recently.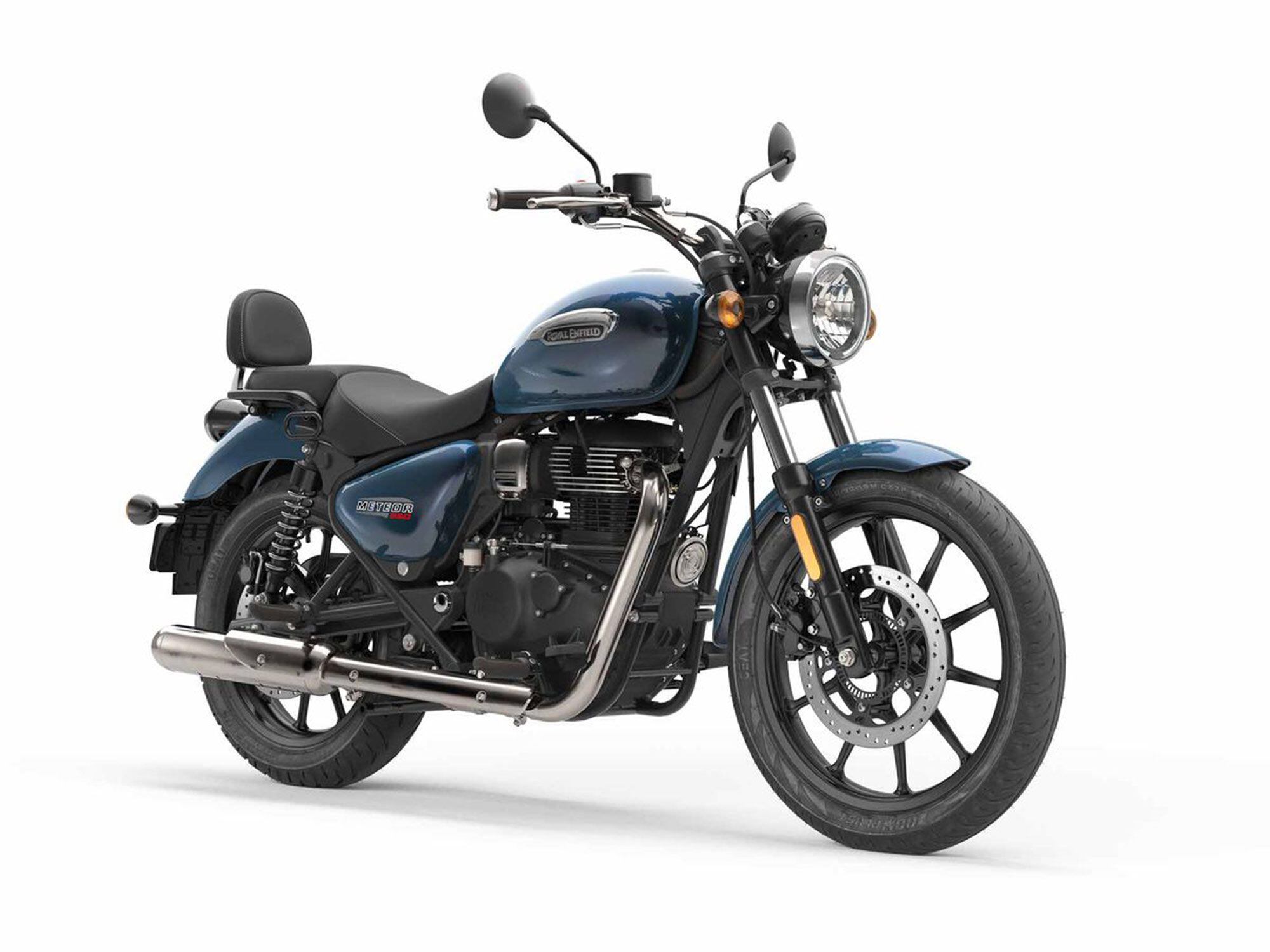 Enfield recently launched the Meteor, an all-new model sporting a fresh engine and chassis. (Royal Enfield/)
The brand also just launched the 350cc Meteor model in India (and it's coming to America), but there's been some speculation that RE might enter the more premium heavyweight segment as well, fueled by the cherry KX concept shown back in 2018. RE's Lal has even said that all the hype around Harley when it first entered India gave cruiser biking new appeal; riders would come check out new Harleys but ended up buying more affordable Enfields. The KX might be the heavyweight they're looking for.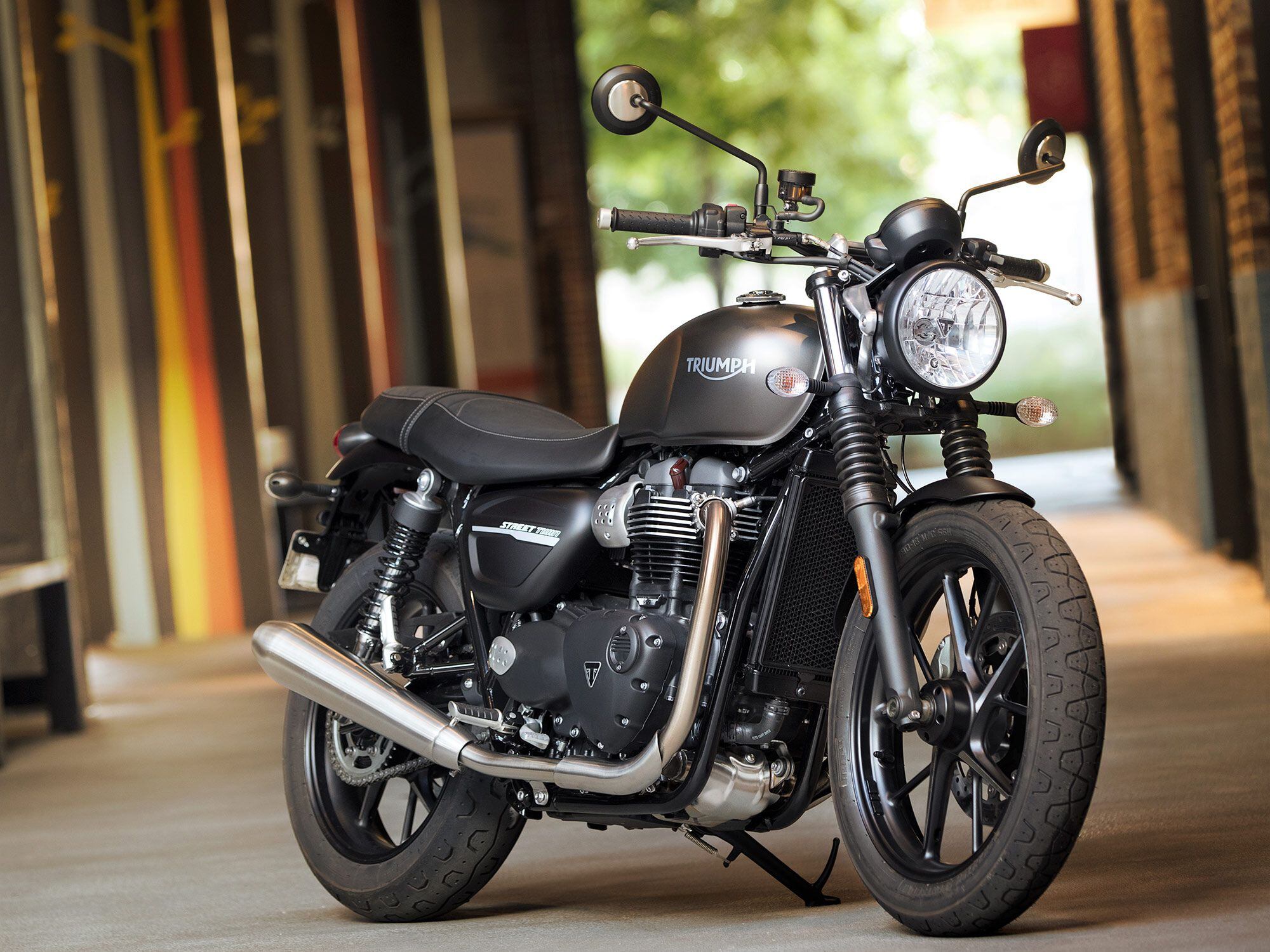 Both the Street Twin and the T120 models are big sellers for Triumph in India. Could a baby Bonnie be next? (Triumph Motorcycles/)
Triumph Motorcycles
Triumph Motorcycles and Bajaj Auto formally announced their partnership only last year, but by all accounts are still on track to release the joint venture's first new model, a cruiser, in 2022, even with supply-chain issues due to COVID-19. Overall, the two companies will be jointly developing a stable of midsize motorcycles to be manufactured in India, ranging in size from 200cc to 750cc, to serve emerging markets. There are no official details on the individual products as yet, but some have speculated that a mini single-cylinder Bonneville with a sub-300cc displacement would make for a solid competitor to the new-generation Royal Enfields. That would make sense, seeing as how the Street Twin is currently Triumph's best-selling model in India.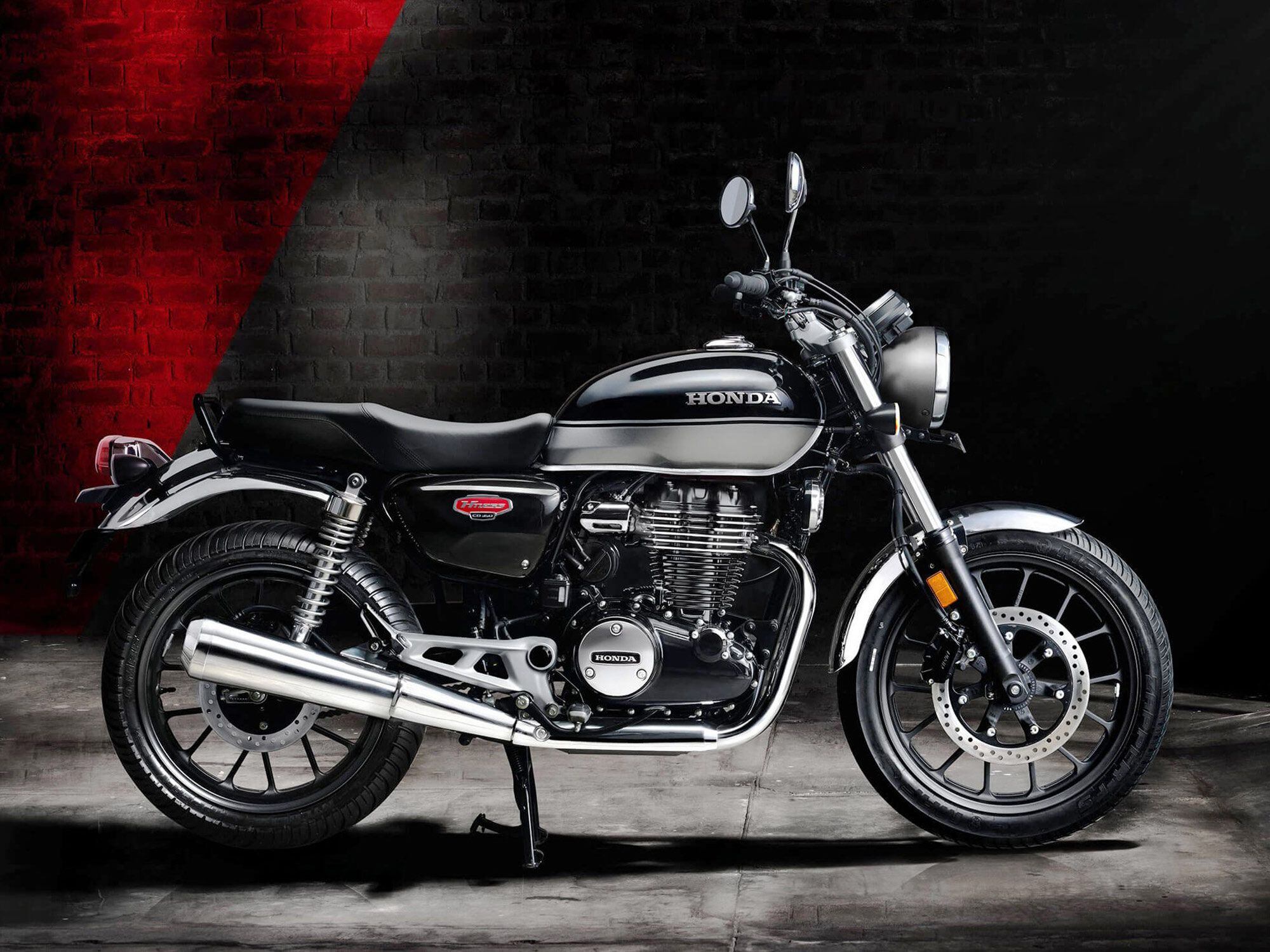 Honda's ultra-classic CB350 was released in India just a few months back and is already a big hit for the Japanese manufacturer. (Honda Scooter and Motorcycle India/)
Honda Motorcycle & Scooter India
Big Red's got the street cred, so why not join the fray? Honda officially launched its own classically styled bike with the recently unveiled H'ness CB350, which comes in DLX and DLX Pro trims. The model is seen as Japan's direct response to Royal Enfield's Classic 350 and follows in the footsteps of Honda's CB1100 EX and CB750, bearing the same CB silhouette, and even though it did get some tech updates, it still bears that unmistakably retro design. Of course, Honda's no stranger to the Indian market either, though most of its current catalog in the country consists of scooters and small-displacement commuter bikes.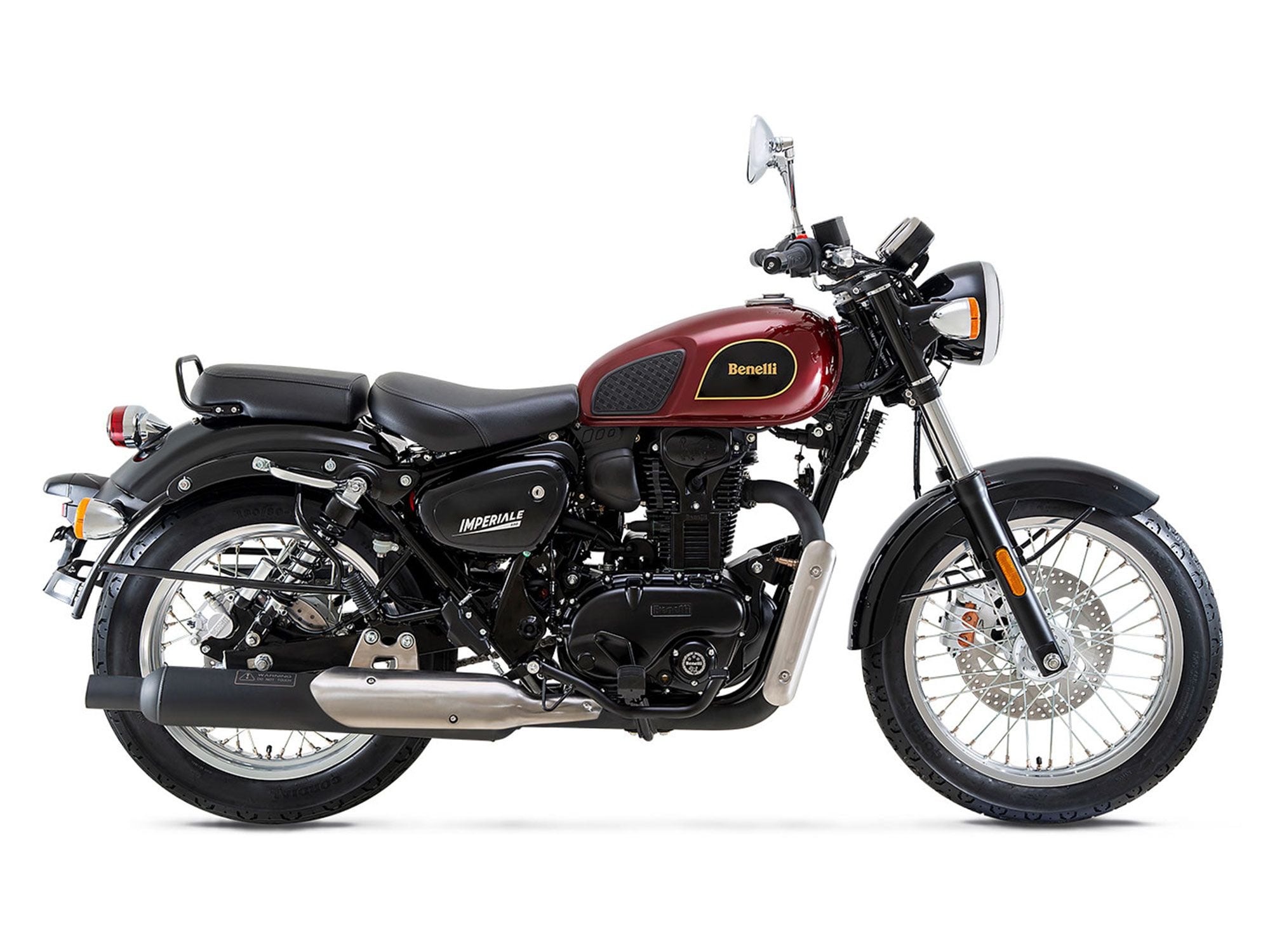 Is the Benelli Imperiale 400 a Chinese or Italian bike? Yes. (QJ/Benelli/)
Benelli Motorcycles India
The 120-year-old original Italian manufacturer of motos and small arms is now fully owned by China's Qianjiang Group, though some of its models are still partially designed in Italy at the Benelli QJ HQ. The Benelli bikes themselves, however, have been manufactured since 2005 at Qianjiang's factory in Wenling, China. In India, its retro-fied, Brit-flavored Imperiale 400 model was launched last year to compete in the popular and increasingly crowded 350cc segment. The 374cc model will be joined by the scrambler-y Leoncino Trail 250 and 500 models this year to give the brand even more options in the retro category.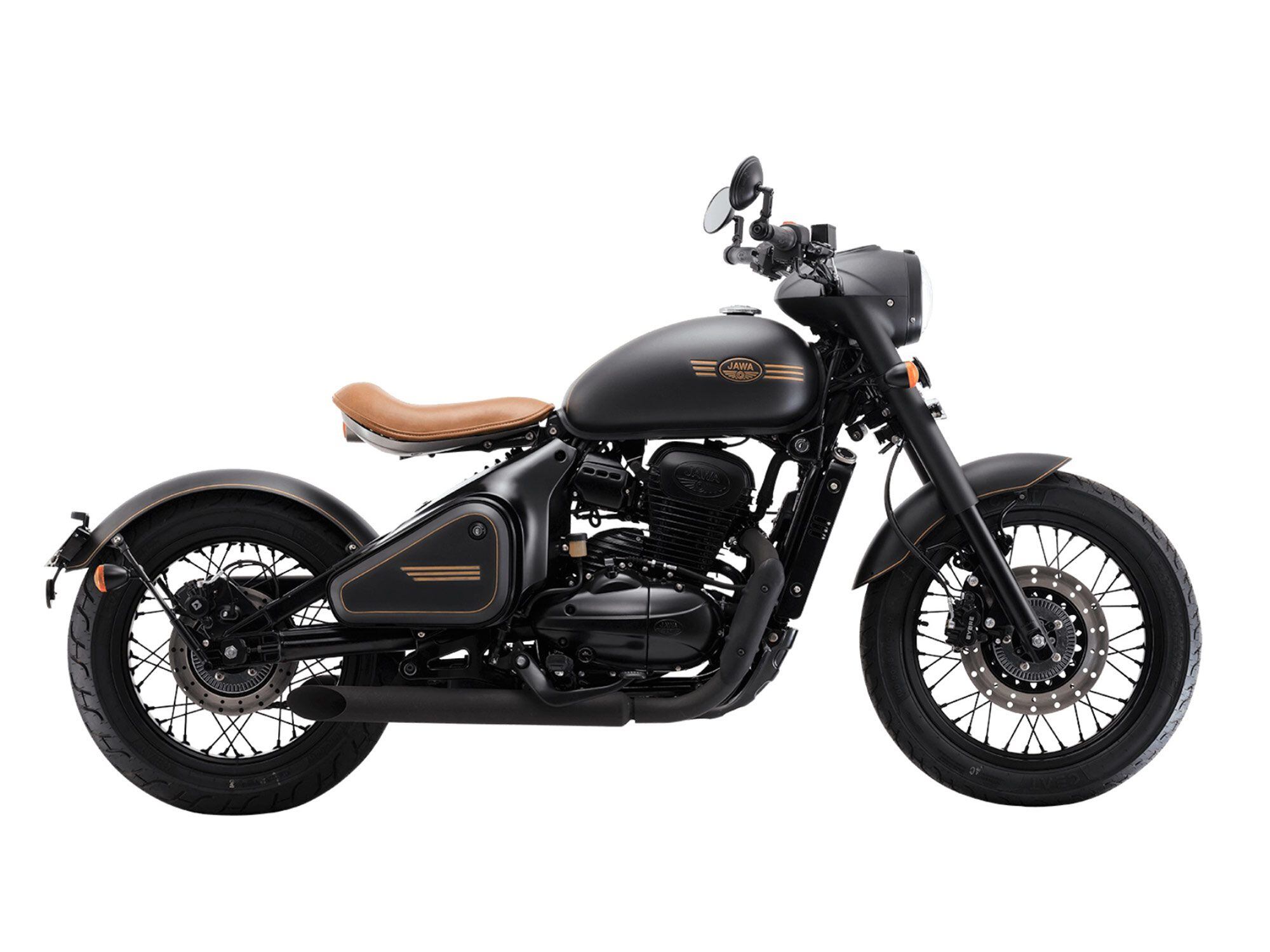 After initial production gaffes early on, Jawa came roaring out of the gate in 2020. Here's the new Perak bobber. (Jawa Motorcycle Company/)
Jawa Motorcycles
Classic Legends (part of the Mahindra Group) bought and revived the Jawa bike brand back in 2016 in a bid to tap into India's booming retrobike market. The Czech-born marque has enjoyed a devoted, almost cultlike following in India since the 1960s, but Classic Legends released a range of new retro-influenced designs in 2018 based on its existing Mojo platform, followed closely by the bigger Perak bobber model, though the roll-out was plagued by production issues and delays early on.
Toward the end of 2020, Jawa issued a statement saying it had sorted out the problems, and announced sales of more than 50,000 units in the Indian market in "12 months of full operations," which is both impressive but also a bit misleading. Jawa currently has three bikes in its portfolio—the Jawa, Jawa Forty Two, and Perak—all of them competing in the small to middleweight classic segment; the Perak bobber packs a liquid-cooled 334cc single, six speeds, and ABS as standard. Jawa has said it's started exporting bikes to Nepal and Europe.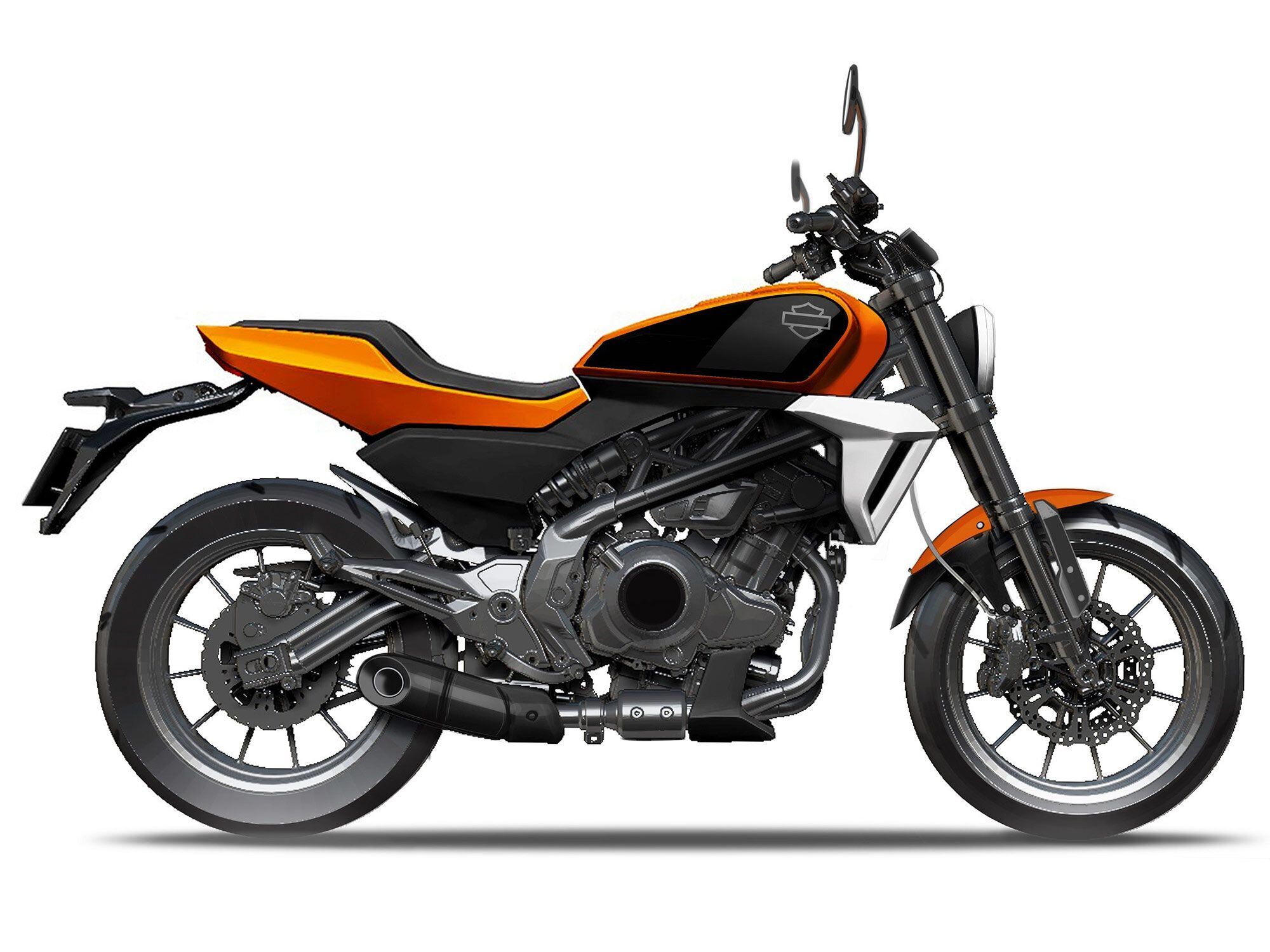 Harley has ceased manufacturing operations, but the MoCo may still debut a small-capacity cruiser in India this year. (Harley-Davidson/)
Harley-Davidson
Harley's story is more complicated. As we know, The Motor Company struggled to gain relevance in the Indian market, and it didn't help that import taxes made the price of a new Harley unattainable for much of the population. Last year H-D shut down production in India after 10 years of dismal sales, but in November, as part of its ReWire strategy, Harley signed a new distribution and licensing agreement with India's largest bike builder, Hero MotoCorp. A joint release says the latter firm will be responsible for sales and service support for Harley-Davidson motorcycles via existing outlets in India, with the Indian partner also selling Harley's components, accessories, gear, and general merchandise via Harley dealers and Hero's existing dealership network.
The licensing agreement meanwhile (if it's still in effect) will have Hero develop and sell a range of "premium" Harley-branded bikes, presumably like the arrangement TVS Motor Company has with BMW Motorrad and its G 310 R and G 310 GS models. Other sources have suggested there probably won't be any clean-sheet product development, as Harley's already partnered up with Chinese bikemaker Qianjiang to build small-capacity motorcycles for global markets, with the first offering purported to be a somewhat retro-ish 350cc cruiser that would put it on competitive footing with Enfield in India—if it ever shows up. In short, there continue to be a lot of moving parts with The Motor Company, which hopefully will be clarified during its 2021 model launch on January 19.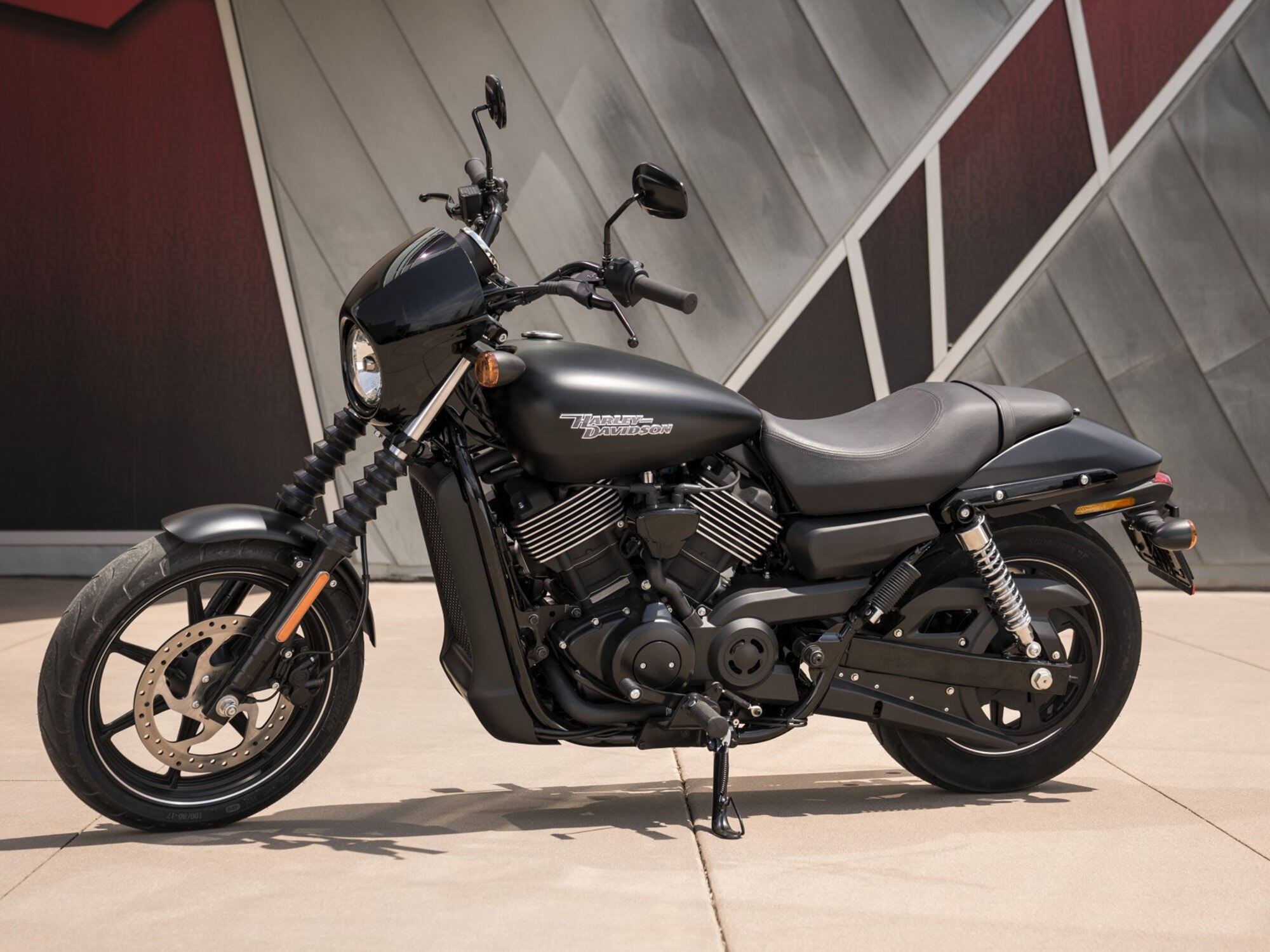 Harley's current big seller in India is the Street 750. (Harley-Davidson/)
The smallest and most affordable Harley-Davidson currently available in India is the Indian-built Harley-Davidson Street 750.
Forthcoming Resurrections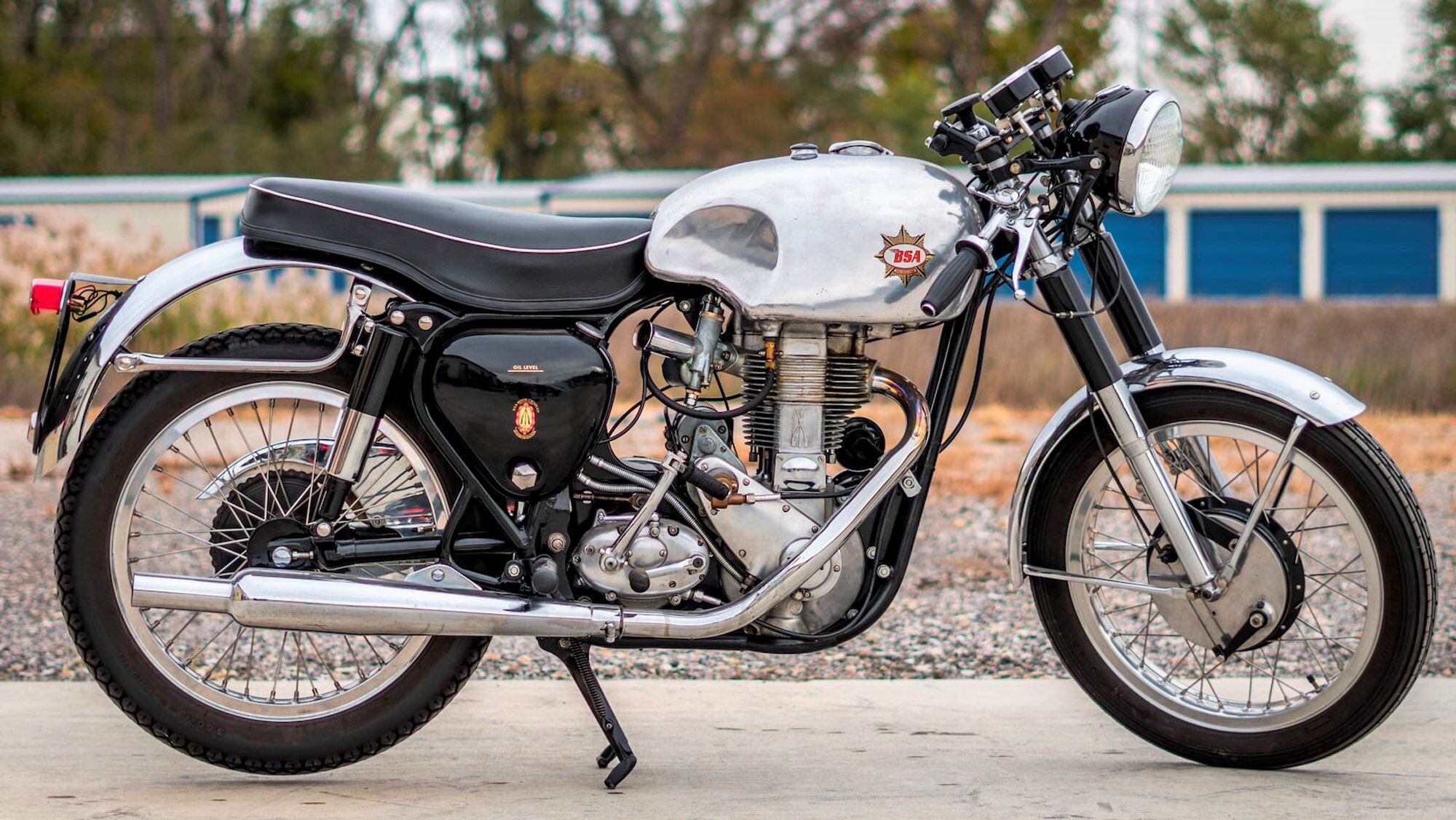 All signs point to a new gasoline-powered BSA model coming out of England sometime in the next few months. (Mecum Auctions/)
BSA
India automotive manufacturer Mahindra & Mahindra acquired the BSA brand back in 2016 with the intent of moving into the premium motorcycle market, but four years later, we're still waiting to see results. The Indian giant owns 60 percent of the Classic Legends label, which will be behind the revival of the century-old bike maker, with the latest report mentioning plans for a technical and design center as well as a factory in England, with bikes also being assembled in the UK.
Post-Brexit, Classic has understandably adopted a wait-and-see approach for the long term, though the first new internal-combustion BSA is still due to debut sometime in 2021, with an electric-battery bike to follow at the end of the year. (Mahindra also said it had been focusing on clearing the Jawa backlog first before turning to BSA.) When the lines start rolling, BSA plans to export the majority of the bikes to the US, Australia, and Japan, after which it will supposedly make its way to the Indian market. Given all the cachet of the Gold Star name, might we see a retread of that classic model? Seems likely.
Norton Commandos are said to be the first models to come off the restarted production line this year. (Norton Motorcycles/)
Norton
India's TVS Motor bought another classic UK motorbike company, Norton, out of administration last April. India's third-largest motorcycle maker purchased the iconic 122-year-old British brand as part of a distress sale through one of its subsidiaries, and according to TVS's joint managing director Sudarshan Venu, the firm would offer "full support for Norton to regain its full glory."
RELATED: Norton Motorcycles Bought By TVS Motor
TVS is probably counting on Norton's expertise in the cruiser segment to give it some ammo in a battle with Royal Enfield, though the new bikes are being built in England and it's not clear whether models will also be specced for India; the current portfolio boasts larger-displacement bikes which will open up new markets for the Chennai-based manufacturer, though not necessarily back home. TVS has recently restarted the production lines with the first new bikes built at the UK facility to be the popular Commando models, according to the company's interim CEO John Russell. That will be followed by outstanding V-4 models, and then the 650cc Atlas models.
In short, TVS may eventually bring Norton to India, but some house cleaning is in order first.
Excelsior-Henderson naming rights were recently bought by India's Bajaj group, but we're not sure if that means a new model is being developed. (Cycle World Archives/)
Excelsior-Henderson
The latest classic brand acquisition is Bajaj's application for trademark rights to the Excelsior-Henderson name and logo for use on motorcycles, parts, and clothing. It's said that Bajaj bought the brand name from Daniel Hanlon, who was one of the chief drivers behind the 1990s revival of the American brand that came so close to success. Bajaj's interest in Excelsior is likely a reaction to nearly all of its domestic rival manufacturers buying and launching all those dormant iconic motorcycle brands or the rights to their names of late, but whether or not we'll see an actual 'new' Excelsior production bike is an open question.
Indian Motorcycle
Yes, Indian has a presence in India. Still, the company's smallest offering in that country is the 1,133cc Scout, and while its core V-twin products are fairly successful in the market, a smaller model would likely increase its sales volume in the region dramatically. We can only speculate about what a 500cc Scout thumper might look like.